It's that time of year again. The time of year where we look back and reflect on all of the awesome games we got to play and experience over the course of the year. At Level Playing Field, we like to wait until the year is completely over to make our game of the year list. This allows us to look at the year in its entirety but also gives us all a little more time to play the games that released over the holidays.
The way we created our game of the year list this year was to have each of our hosts make their own top ten games of the year list. These lists were a mixture of games that released in 2020 and games that we personally discovered in 2020. Once we had those lists, we assigned points to each game listed with number one earning ten points, number two earning nine points, and so on. We then added up any overlapping games total points to come up with a master list that represents the whole crew as fairly as possible.
So, without further ado, here is Level Playing Field's top ten games of 2020!
Number 10 - Phasmophobia
We all enjoyed being spooked by this game last year. Some truly hilarious moments came from our ghost hunts together. It was a super fun social experience in a year where those were severely limited. That's why it gets a spot on the list!
Number 9 - Ghost of Tsushima
This game is so beautiful. The art style alone is worth experiencing. Outside of that, this is just an expertly crafted open-world game. The stealth gameplay is the weakest aspect and even that is solid. The combat is where the gameplay really shines though. It feels like the next evolution of the Batman Arkham game counter-based free-flow combat system. Add in the minimal hud and a stellar story and you've got a game that deserves to be on top ten lists everywhere!
Number 8 -Marvel's Spider-Man: Miles Morales
What can we say? It's more of Insomniac's take on everyone's favorite superhero. This time around though, it's Miles Morales' turn to wear the suit and protect the city. The smart additions to combat and a heartfelt neighborhood Spider-Man story make sure that this game feels like more than just DLC or a side story. If you enjoyed Marvel's Spider-Man on PS4 you need to check out Miles Morales.
Number 7 - Control
Yes, we know this game isn't from 2020. But everyone at LPF who played it did so in 2020. So we're making an exception. Control is such a unique experience in the way it combines a supernatural story with the mundane setting of a bureaucracy filled government agency. The combat and exploration in this game are a blast thanks to some awesome powers you have at your disposal. Powers such as flight and telekinesis. If like us, you missed Control the year it came out, definitely go play it, it's on Gamepass!
Number 6 - Final Fantasy VII Remake
Final Fantasy VII is a classic. Even people who aren't tuned into the gaming world have probably heard of it. The remake only covers the first part of the original game but it does so in a way that gives new life to that age-old story. Square Enix did the impossible in how they created a game designed to let newcomers experience the story while creating something new for long time fans. This approach did not make everyone happy but those of us at LPF who played it are here for it and are looking forward to the next installment.
Number 5 - Spiritfarer
This indie darling tells a story about death and grief but does so with fun and addicting time-management gameplay. If you like games like Animal Crossing and Stardew Valley but wish they tackled tough and deep emotional topics, this is the game for you! Also, the art and atmosphere of this game are both amazing.
Number 4 - Assassin's Creed: Valhalla
The latest installment in the Assassin's Creed franchise walks the line between the new and the old extremely well. There are nods to the classic games and stories of the First Civilization all over the place. But this is still a massive RPG that plays closer to Origins and Odyssey. Valhalla makes changes to progression, combat, and adds a base building mechanic to the game that keeps things feeling fresh. On top of all that it leans so heavily into the supernatural that (without spoiling anything) it's almost two games in one! Whether you are a long-time fan or someone who only dabbles in Assassin's Creed, this is a title worth checking out.
Number 3 - Animal Crossing: New Horizons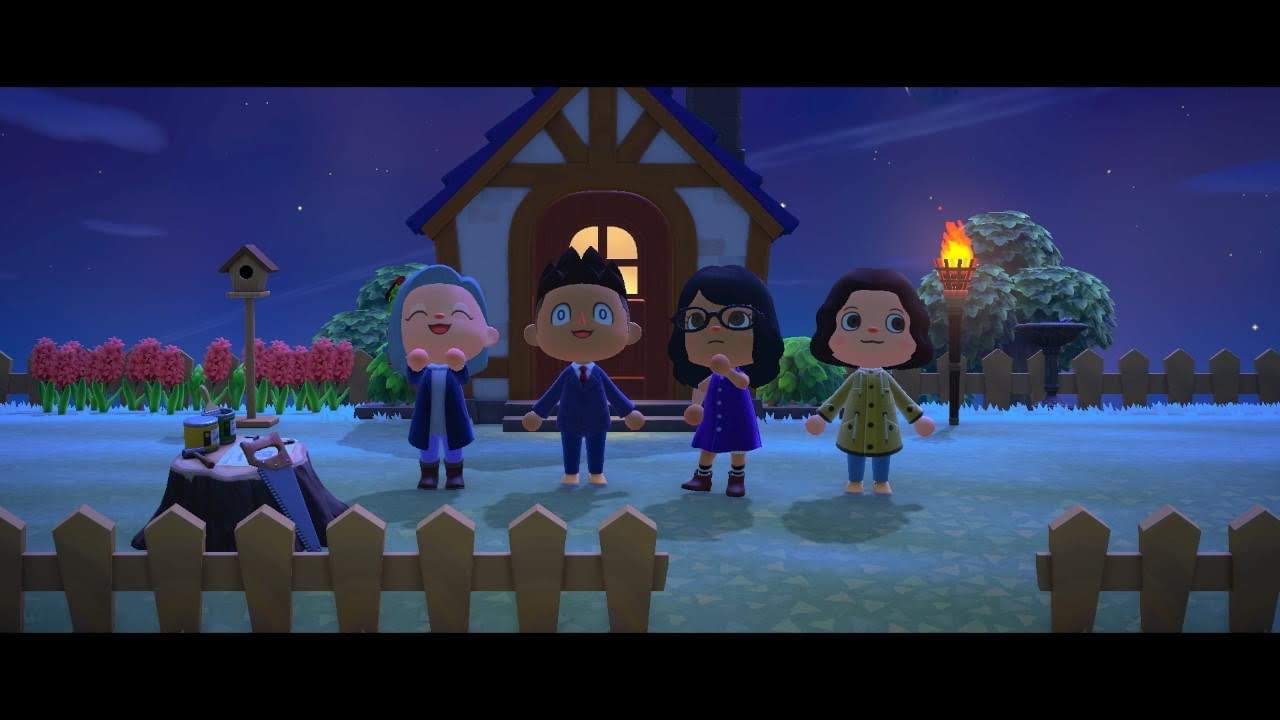 There's no way to make a "best games of 2020" list without Animal Crossing: New Horizons showing up somewhere on it. Whether you are one of those people who played for a few weeks and never looked back or a die-hard fan who's still playing, you can't argue the fact that this was the game of the pandemic. Everyone was playing Animal Crossing, graduations, talk shows, hangouts, political campaigns, were all happening in Animal Crossing in 2020. Not to mention the craziness of the turnip black market! The game itself is just another super solid entry in the series. But it's impossible to separate it from the year it was in. It released at the perfect time and made the year a little bit better.
Number 2 - Cyberpunk 2077
Separating the game from the drama of its launch, Cyberpunk 2077 is another great open-world RPG from CD Projekt Red. The gameplay is solid and allows for all sorts of different play styles. Do you prefer stealth? You can do that. How about run and gun? Sure go ahead. What about hacking and punching people in the face? Yup, that too. But what really sets this game apart is the stories it tells and the detailed over the top world they're set in. CDPR really knows how to create characters that feel real and have unique and interesting stories. If you are able to play this game, you should definitely give it a shot.
Number 1 - Hades
Everyone at LPF had this game on their personal lists. Supergiant created a rogue-lite game that everyone can enjoy. The masterful way that story and gameplay are blended together means that even if you fail a run (and you will) you still feel like you're making progress. The characters are fantastic and well-acted while the gameplay is tight, fast, and addicting. If you haven't given Hades a shot yet, what are you waiting for? It is Level Playing Field's game of the year after all!
So there you have it. Our game of the year list for 2020! Do you agree? What were your favorite games from last year? Let us know!